Beau Chatham, MSRT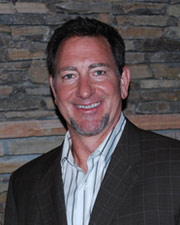 As a former combat tested, Army Ranger Beau understands the importance of an evidence-based protocol to effectively address PTSD and suicide in the military. This is why he choose Burris Institute for his training and certification.
Since Beau's Certification in 2009, he has produced exemplary results in regard to PTSD and associated issues. In a PTSD case study, a former marine had been in counseling for six years and got progressively worse. This warrior experienced a 78% reduction in depression symptoms, an 83% reduction in suicidal ideation, and a 71% reduction in anxiety among many other improvements. Beau produced similar improvements in his group study and all within two two-hour sessions.
No matter where you are in life, you face a struggle. This struggle is against an unseen enemy that keeps you from reaching your maximum potential. It could be in the form of a challenge at work, it could be a disease or physical limitation, it could even be your own thoughts which keep you from reaching your goals. To do battle with these limiting forces, we arm our clients with evidence-based tools that are easily mastered and quickly integrated into their daily routines.
Beau Chatham
Dr. Jeffery Litchford, MSRT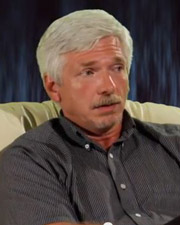 Dr. Jeff was certified in several disciplines including Master NLP practitioner before becoming certified as an SR™  Practitioner.  Dr. Jeff works extremely well with all age and gender demographics as evidenced by his group study of two 15-year-old females and one 14-year-old male which produced a 63% reduction in depression symptoms.
Besides being among the brightest minds in psychology all of the psychologists Burris Institute has trained and certified have one thing in common, indisputable integrity and an absolute commitment to offer the best solution possible for their clients.
Mental health for years has been content to help people cope. Think about your life do you want to cope or do you want to live? Subconscious Restructuring® is saying live. What its saying is do you feel like life has been living you and many of us that's how we felt. Start living life and this is the way you do it. Learn what determines human behavior, what behaviors do you wish you didn't have or wish could be different? You do not have to wish anymore, you can change them.
Dr. Jeffrey T. Litchford
Lana Kerr, MSRT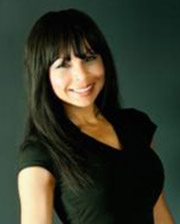 Lana has been in the Wellness Industry for over 14 years and is the founder of a chain of weight loss centers called "Your Fat Loss Coach." She has had great success with pre-teens and teenagers. Her practice has helped thousands to successfully improve their health and self-image. Lana attributes much of the success of their Fat Loss Programs to SR™ as this method affects permanent change in behavior to support the fat loss results from her program.
Lana performed an aggressive single session four-hour group study with teens which yielded a 29% reduction in depression symptoms a 42% reduction in anxiety and 50% reduction in anger among many other improvements.
For me, Subconscious Restructuring™ has transformed my life. Though I've exercised my whole life, nothing has proven to be more effective than this . . . it has totally transformed my body, my mind and my life. I look forward to helping you do the same!
Lana Kerr
Dr. Janis Smith, MSRT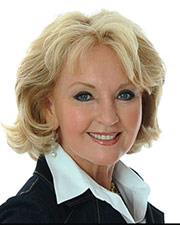 For over 20 years, Dr. Smith has served as president of Heritage University and Seminary. She is a prolific songwriter and a gifted singer with five recordings to her credit, including "Hymns of the Heart" and "Visitation."
Janis did an impressive five-week group study with a weight loss focus and accomplished a 68% reduction in depression symptoms an 83% reduction in negative self-talk and a 71% improvement in eating behavior among many other improvements.  With all her accomplishments Janis is one of the most humble people you will ever meet.
Whether you are a nutritionist or a clinician or a psychotherapist or a fitness trainer the program works, it works straight across the board. There is a really high success rate in this program. It is not based on just a bright counselor or based on a great fitness trainer but the person themselves the client is very interactive. Its very much a part of who they are for the rest of there life. You begin to tap into your true self. I think it allows you to look into the soul of yourself.
Dr. Janis Smith
Dr. Ron Clark, MSRT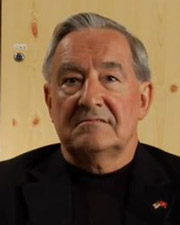 Ron was a US Marine Corps fighter pilot with 27 years active duty and two combat tours in Vietnam, including a combat infantry tour with the 2nd Battalion, 9th Marines. Suffering from PTSD himself Dr. Clark required an evidence-based process so he could help himself and others with PTSD.
Ron likes challenges and his group study was not any different. The average age in the group was 51.8 years old and to everyone's surprise, he did his before and after data collection in a single four-hour session.  Even with these parameters, he accomplished an unprecedented 22% reduction in depression symptoms.
As a counselor, therapist, and SR™ Practitioner in private practice over some 35 years, there is no doubt that SR™ is the single most effective modality I have used to identify, encourage, implement and refine the life transitions of my clients at the Center For Life Transitions is the Kelly Burris process of Subconscious Restructuring (SR).  I have also "transitioned" myself, through the practical power of the Burris SR process. The more effective I have been with my own SR transformation, the more effective I have become with clients, family members, friends, and everyone I meet.  The beauty of SR cognition is that, in time, through application, it becomes a personal modality and a way of seeing and interacting with others, especially clients.
Dr. Ron Clark