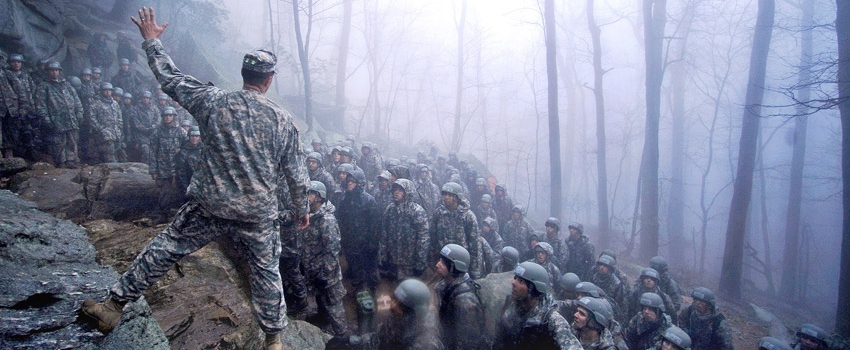 In a recent blog post, I shared with you the weakness or Achilles Heel of our deployed warriors and the lack of protection that our fighting forces have when it comes to protecting themselves from the damaging effects of improvised explosive devices or IEDs.
In that article, we learned the major destructive forces coming from explosions were transmitted into the brain, primarily through the eyes. Additionally, I made the statement that "as we prosecute the war with a counter-insurgency strategy...we must gain the trust of the people of Afghanistan so that they might point out who the Taliban fighters are. Can you imagine trying to do that with a helmet that protected the face? It would be menacing, to say the least. Instead, we choose to display our humanity, but it comes at a price…and our enemies are cashing in!"
Crystal Ball
This is important because the Department of Defense statistics show that more than half of all combat-related injuries sustained by U.S. troops are the result of explosions, and many of those involve injuries to the head. That number is about 130,000 U.S. service members that have sustained traumatic brain injuries -- ranging from concussion to long-term brain damage and death -- as a result of an explosion.
How do you like me now?
In a paper published November 22 in the Proceedings of the National Academy of Sciences, Raul Radovitzky, an associate professor in MIT's Department of Aeronautics and Astronautics, and his colleagues report that adding a face shield to the standard-issue helmet worn by the vast majority of U.S. ground troops could significantly reduce traumatic brain injury, or TBI. The extra protection offered by such a shield is critical, the researchers say, because the face is the main pathway through which pressure waves from an explosion are transmitted to the brain.
Personally, I think this is an amazing development...but I'm not surprised. As you may recall, we have also learned that the Department of Defense has been sharing data with the National Football League about head injuries. Already we are seeing the changes that are taking place to many new types of helmets that professional athletes are wearing these days.
Take Away
As our military slowly makes changes to its protective gear, there is something we can do to ensure we are protecting ourselves: use our heads! Education and early identification are key aspects of creating wellness for our active warriors. Again, if you are transitioning out of the service and you have ever been exposed to an IED, you owe it to your family, your friends, your loved ones, but most importantly yourself, to request a neurological exam. In the coming weeks we'll learn more about what it takes to look into your gray matter.
Warrior, out!