After 26 Years of Data Collection We Are Finally at Step 1
This is the strongest support yet (as inadvertent as it may be) of eliminating the term mental illness and replacing it with the solution based term of Emotional Wellness. After 26 years of fierce resistance from mainstream mental health (NIMH, APA etc.) to measuring emotion as a fundamental mandatory protocol this is encouraging news. You can see the interview of the US Surgeon General with Arianna Huffington here.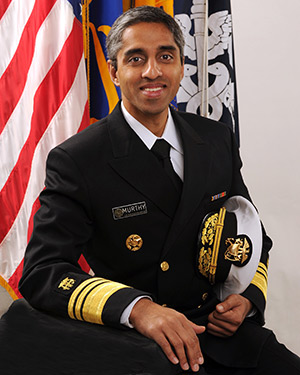 Each branch of the military also has a surgeon general.  This will be a primary point of contact for our military coaches. 
On the "Mental and Emotional Well-being" page of the SurgeonGeneral.gov website they lay out what can be done to improve emotional wellness of virtually every demographic. What is at the top of the list for "What Can State, Tribal, Local and Territorial Governments Do?" is another breakthrough moment for Burris Emotional Wellness as we have been collecting data for over 26 years. Hopefully it will not take another 26 years to convince them that gut health must also be measured in Emotional Wellness (mental health). 
What Can State, Tribal, Local and Territorial Governments Do? 
Enhance data collection systems to better identify and address mental and emotional health needs.
Include safe shared spaces for people to interact (e.g., parks, community centers) in community development plans which can foster healthy relationships and positive mental health among community residents.
Ensure that those in need, especially potentially vulnerable groups, are identified and referred to mental health services.
Pilot and evaluate models of integrated mental and physical health in primary care, with particular attention to underserved populations and areas, such as rural communities.
Is it possible there is a governmental agency not owned by big pharma? We shall see. 
About Kelly Burris, PhD, MBC
Kelly Burris has defined 'Normal' in an industry, which only defines broken or disordered. He is the developer of the empirically sound Subconscious Restructuring™ process and founder of Burris Institute. With over 150 medical references Subconscious Restructuring™ represents a scientific breakthrough in mental health and it has done this without meds, labels or personal history.
As part of the Burris, ecosystem coaches can manage, track and interact with current and future clients after certification on BurrisConnect.com. This same ecosystem enables corporate, military, and educational entities to supervise and monitor the performance of their internal Subconscious Restructuring™ (mental health) infrastructure in the cloud.