Who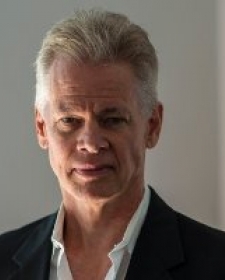 When
Registration deadline: January 15
January 17, 2024
10:00 am - 2:00 pm America/Los_Angeles
January 18, 2024
10:00 am - 2:00 pm America/Los_Angeles
January 19, 2024
10:00 am - 2:00 pm America/Los_Angeles
Where
Online
Online trainings are conducted with online meeting software and a call-in phone number. You will be provided with detailed instructions and support upon registering.
Registering at Burris Connect
Registering at BurrisConnect.com enables immediate assignment as a Pending Coach and you can begin populating your profile, setting up eCommerce and become familiar with how you will manage, track and get new clients before your training.
---
Evidence-Based MGB Mental Health Without Meds Labels or Personal History
Depression
Anxiety
Negative Self Talk
Anger
Sleep
Hopelessness
Self-Esteem
Eating Behavior
Decision Making
Hatred (Self-Others)
Suicidal Ideation
Love (The Emotional State)
Self-Confidence
Motivation and Focus
Communication
Relationship Satisfaction
Stress
Gut Health
5 SR™ Practitioners 3 Demographics 17 Psychometrics and 90 Client Outcomes
What You Will Get
Everything in your SR™ Practitioner training is documented and available in your SR™ Tools.
Your 3 SR™ Practitioner Guidelines cover Adults, Military, Ages 9-17, are exclusive to the SR™ Practitioner, and are laid out in script form.
The SR™ Practitioner Guidelines are what enable us to fully train you in 3 days and enable consistent improvements for all SR™ Practitioners.
What You Will Learn
Learn How to Manage, Track and Get New Clients Worldwide at BurrisConnect.com
Learn How to Set Up Public and Private Workshops with Built-In eCommerce From Your Personal PayPal
Learn Why Emotional and Gut Health Measurement is Imperative for Success in Subconscious Restructuring™ (mental health)
Learn How Thought, Emotion, and Behavior Work
Learn How to Define Normal and How to Get and Keep Your Clients within a Normal Range
Learn How to Consistently Produce Measurable Improvements in Two Two-hour Sessions
Learn How to Interrupt, Restructure and Reprogram any Thought, Emotion, or Behavior Which Does Not Work
Learn to Produce Measurable Outcomes at Every One Hour Follow-Up Session
Learn How to Take the Next Step and Learn How to Train Others
Who Will Benefit
SR™ Practitioner Training and Certification is designed for executive and life coaches, clinicians, psychologists, psychiatrists, MDs, teachers, trainers, fitness trainers, and other practitioners who work with people on a personal level.
Prerequisites
Subconscious Restructuring™ (mental health) training is designed to work as a foundation for other modalities, so we do not have specific prerequisites. However, just as we train and support our coaches with a passion for excellence, we expect our coaches to have a passion for helping others and improving their lives.
Certification Designations
Upon completion of your certification at Burris Institute, your official designation will be SRP (Subconscious Restructuring™ Practitioner). Because of our 34-year efficacy in 17 psychometrics including depression, PTSD and stress the Burris Certification signifies the absolute best in Subconscious Restructuring™ (mental health).
Your First Year of Burris Connect Support is Now Included
One year of BurrisConnect.com support is now included in your Subconscious Restructuring™ Training.
Go Here to See What is Included in Burris Connect Support